The 56th International Hop Growers' Congress (IHGC) Convention in Yakima, Wa
Sunday, July 30 through Wednesday, August 02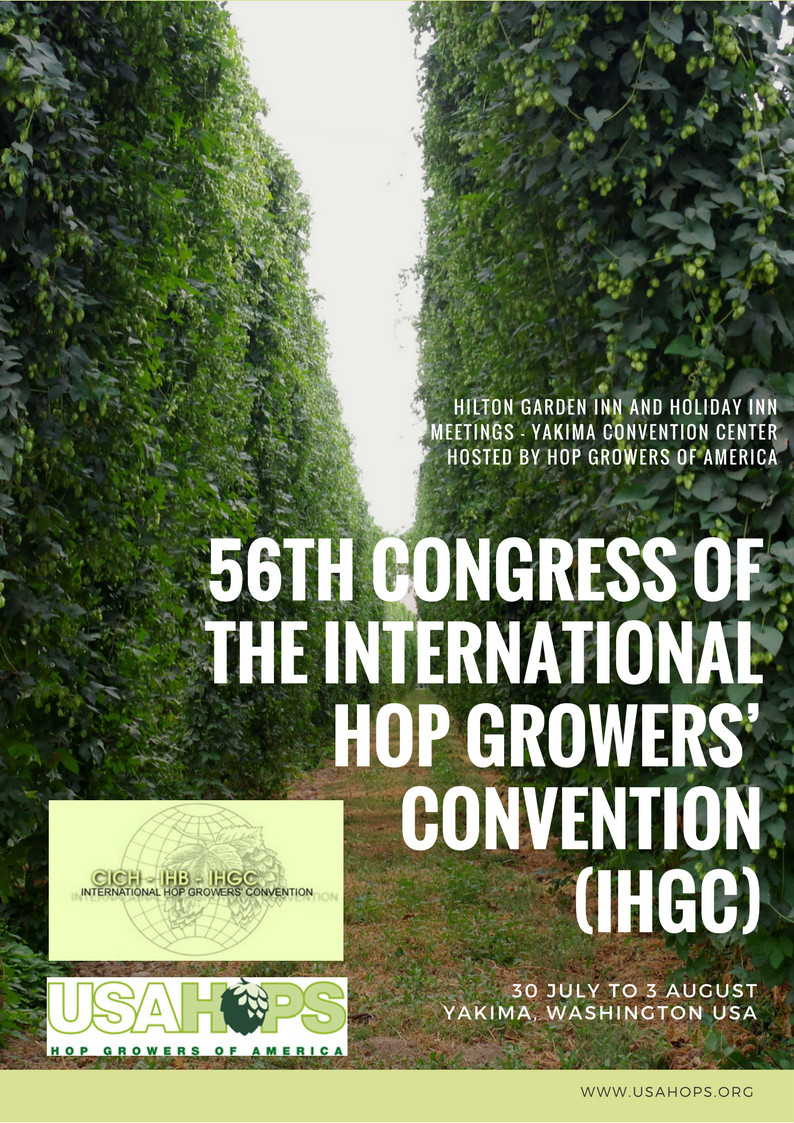 Every ten years, the Yakima Valley hosts this prestigious gathering of the finest minds in the world of hops. We are delighted to be hosting this year's 56th International Hop Grower's Congress Convention and look forward to creating a memorable experience for everyone. This bi-annual event provides an opportunity for hop growers, merchants, researchers, brewers, and others involved in the global hop production system to discuss common issues, explore solutions, evaluate markets, and interact for the betterment of the industry. In addition to the Convention, we are offering exciting and optional pre- and post-Congress excursions. If you are interested in attending this convention, please see our registration program below. Completed registration forms can be sent to invoices@wahops.org. If you have any questions, please contact Rachel Becker at rbecker@wahops.org.
2nd International Brewers Symposium on Hop Flavor and Aroma in Beer
at Oregon State University
Tuesday, July 25 through Friday, July 28

This event is hosted by the ASBC, MBAA and IBS conference planning committee. The first IBS Hops Symposium was held in 2007, and so we look forward to sharing the new, exciting and relevant research on this topic that has emerged over the past 10 years. The three-day conference includes notable speakers invited from around the world to share their knowledge about hops and beer flavor. Additionally, the conference offers an opportunity to view updates by researchers carrying out on-going studies for the Hop Research Council and the opportunity to see the hop industry in Oregon from breeding to commercial production. For more information and registration details, please click here. Please register directly for this conference. Registration is separate from the IHGC Congress events.