Technical Hop Sensory Seminar with Matt Brynildson / Technical University of Berlin / Germany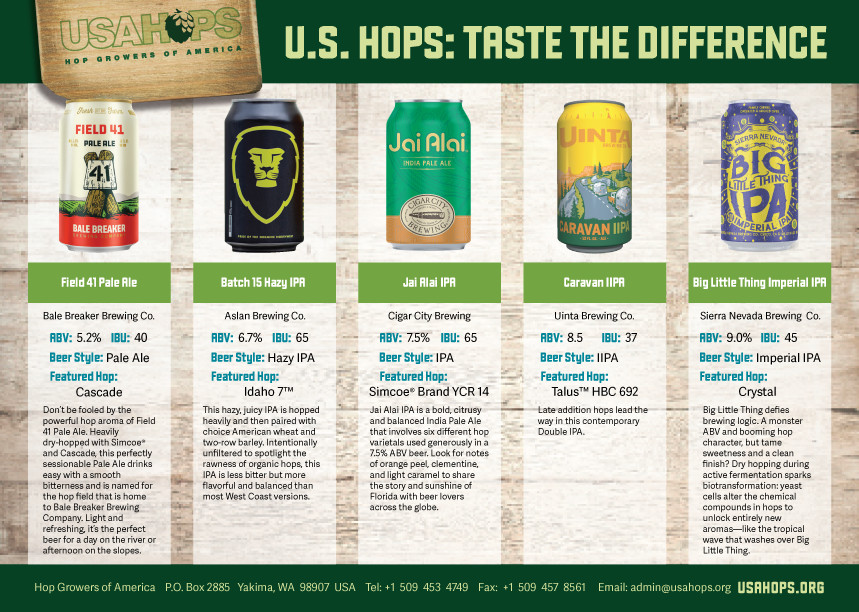 Matt Brynildson of Firestone Walker Brewing Co. will conduct an online technical sensory seminar for students at the Technical University of Berlin, Germany. This virtual event will focus on brewing with American hops and include a sensory session of the following hops and corresponding beers:
Cascade – paired with Field 41 Pale Ale; Bale Breaker Brewing Co.
Crystal – paired with Big Little Thing IIPA; Sierra Nevada Brewing Co.
Idaho 7™ - paired with Batch 15 Hazy IPA; Aslan Brewing Co.
Simcoe® Brand YCR 14 – paired with Jai Alai IPA; Cigar City Brewing
Talus™ HBC 692 – paired with Caravan IIPA; Uinta Brewing Co.
After Matt Brynildson walks the attendees through the advantages of sourcing hops from the U.S., an overview of aromas and some different techniques to best showcase these hops, attendees will be able to do a live sensory session with Matt, smelling the hops that he is smelling and drinking the beers he is drinking for a combined experience to smell and taste examples of what is possible with American hops. In addition to the technical aspects of brewing with hops, the discussion will also include some additional information about the U.S. Hop industry. A question-and-answer period will follow where attendees can tap into Matt's varied brewing and beer industry knowledge and experience.
This event is for students at the Technical University of Berlin as part of their curriculum. If you would like your school or brewing guild/association to participate in future events like this one, please email jbrophy@wahops.org